---
The West Coast Wine Route
A stone's throw from the cold Atlantic Ocean, on the Western Cape's ruggedly beautiful West Coast, lies one of South Africa's richest and most diverse wine regions, the West Coast Wine Route, which has become synonymous with good food, good wine and good company.

Three of the largest wine cellars in South Africa – Namaqua Wines, Klawer Wine Cellars and Lutzville Vineyards – can be found here, as well as the country's largest organic wine cellar, Stellar Organics and several smaller boutique wine producers where visitors are welcomed with open arms.

The region gently undulates from mountain peaks like Gifberg, Maskam and Koebee to the rich Olifants River Valley, which forms an integral part of the West Coast Wine Route, and the West Coast with its charming fisherman's villages.

With a host of outdoor activities like 4x4 routes, quad-biking, river rafting, hiking, mountain-biking and camping to add to the unique West Coast mix, in addition to a host of award-winning wines, this wine region has plenty to offer the visitor.

"Wine to me is passion. It's family and friends. It's warmth of heart and generosity of spirit. Wine is art. It's culture. It's the essence of civilisation and the art of living."
- Robert Mondavi in his autobiography, Harvests of Joy.
Wine Farms of the West Coast Wine Route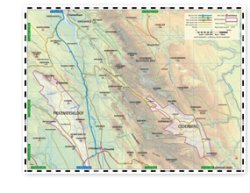 Citrusdal Map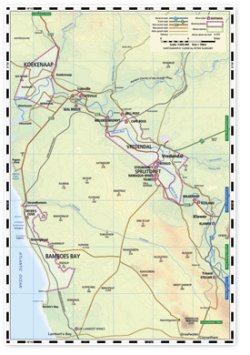 Lutzville Map