---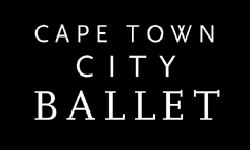 Cape Town City Ballet


The CTCB is celebrating in this year 2011, seventy-seven years

of existence, making it South Africa's oldest, and at times, only, professional ballet company and one of the oldest in the world. The CTCB has a proven track record of delivery of the finest in classical and neo-classical ballets, danced and produced by South Africans, for audiences in the Western Cape, South Africa and abroad. Started in 1934 as the University of Cape Town Ballet Company, it became the CAPAB Ballet Company in 1964 and for the last 13 years has been a Section 21 company, incorporated not for profit or for gain, known as the CAPE TOWN CITY BALLET (CTCB).

Since inception, the CTCB has been housed at the University of Cape Town (UCT) School of Dance in Rosebank, where it has had the benefit of a close association with the School, providing employment for countless of UCT's graduates. It has had as local performing homes, the historic Little Theatre on the UCT Hiddingh Campus, the Baxter Theatre, Maynardville Open Air Theatre and the Artscape stages (formerly known as the Nico Malan Theatre Centre). It was the first company to perform in the Maynardville Open-Air Theatre, in the Nico Malan Opera House, the Oude Libertas Amphitheatre in Stellenbosch, the refurbished Port Elizabeth Opera House and the Settlers Monument Theatre in Grahamstown.